Output Lossless PCM and High Quality AC3 Audios
After the Cinavia watermarks being removed from the affected DTS HD Master Audio of a Blu-ray disc or the AC3 audio of a DVD disc, a lossless piece of PCM (Pulse-code modulation) audio track will be installed back to the backup Blu-ray disc, and similarly, another high quality AC3 audio track shall be put back to the output DVD disc. Under both circumstances, it's hardly possible for human ears to distinguish the sound quality, because in terms of audio quality, the output audio is infinitely close to the original one.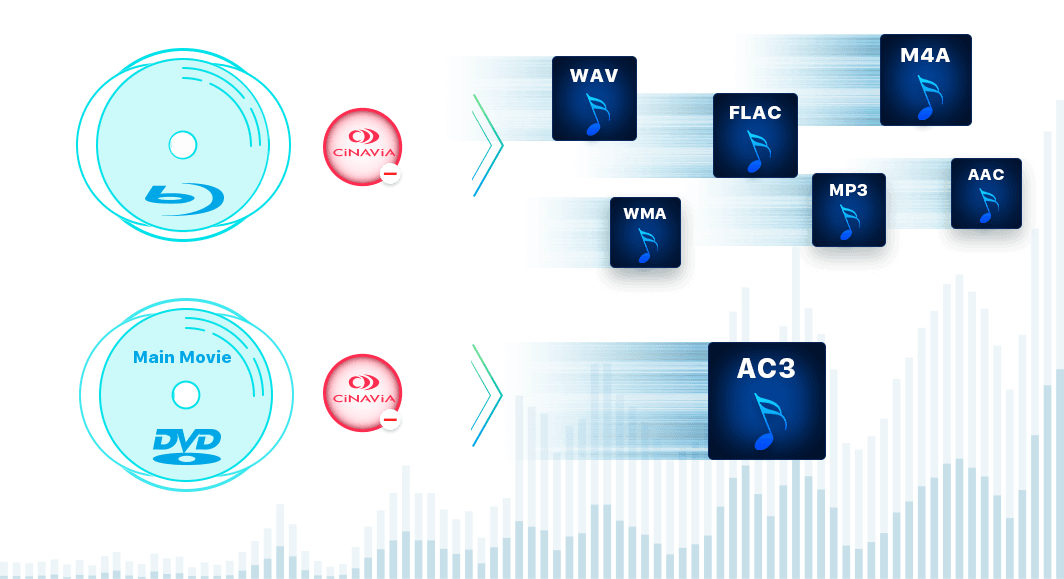 Complete and Permanent Cinavia Removal
From the perspective of dependability, both DVDFab DVD Cinavia Removal and Blu-ray Cinavia Removal are qualified for completely and permanently removing the Cinavia watermarks hidden in the audio tracks of the infected DVDs and Blu-rays. Even if the playback devices are upgraded with the latest firmware's, there won't be any issues playing back the backup DVDs and Blu-rays, because there isn't any Cinavia watermark being preserved – they are gone for good.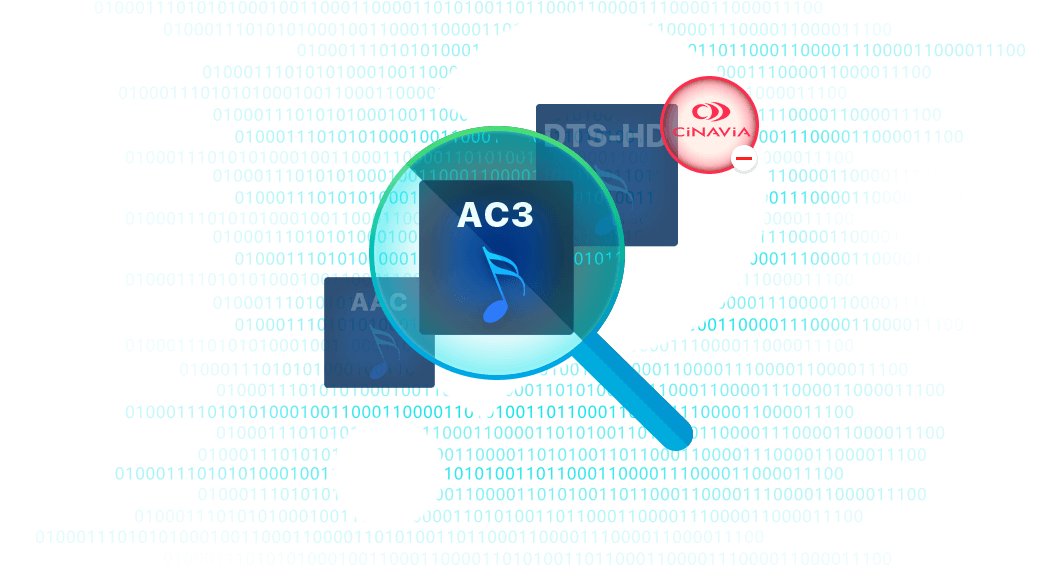 Seamless and Automatic Operation
During the process of completely and permanently removing the Cinavia watermarks from the audio tracks of the affected DVDs or Blu-rays, the software will perform most of the operations, the only thing users are required to do is choose their wanted backup module, select which Cinavia affected audio track to process, and then trigger the start button, and then let the program do all the rest, in a seamless and automatic way.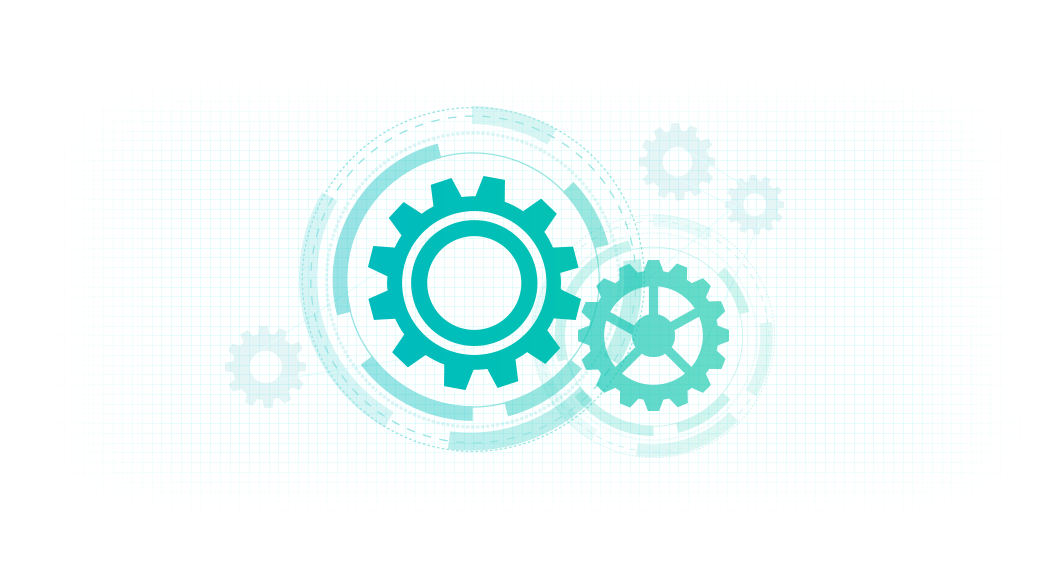 Backups Work on All the Cinavia Affected Devices
Statistics from Blu-ray association reports that Cinavia technology becomes mandatory for all Blu-ray disc players as of February 1, 2012, and it has already been spreading to certain DVD players as well. This could mean that the home DVD or Blu-ray player delivered thereafter are equipped with Cinavia technology. But don't be concerned, the backups made by DVDFab are totally Cinavia-free, which means they can play back on any Cinavia affected devices perfectly.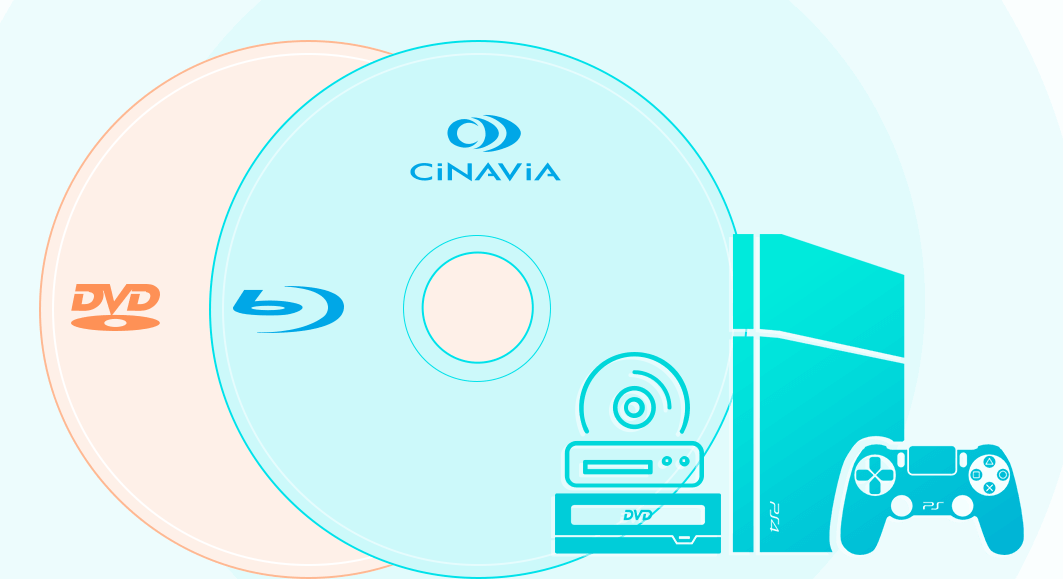 Work Side by Side with Required DVDFab Products
Special Note: Despite being sold as standalone options, DVD Cinavia Removal and Blu-ray Cinavia Removal do not work independently, because technically speaking, these two products are integrated into other related products. More specifically, Blu-ray Cinavia Removal requires Blu-ray Copy, Blu-ray Ripper or Blu-ray to DVD Converter to realize the purpose of removing Cinavia watermark, while for the time being, DVD Cinavia Removal requires DVD Copy to achieve the same target.